Fashion weeks have come to an end, so we can confidently talk about trends and pick up new things for this fall. And do not think that if you are over 50 years old and your figure is not perfect, then you should not follow the fashion. It's simple, we look at what designers offer, but we use only those trends that suit us. So, let's see how you can combine the trends of this fall and age.
Pleated skirt.
The trend is not new, but the pleated skirt we could observe in the collections of many famous brands. The models are quite diverse, so it is brave to choose the one that suits us.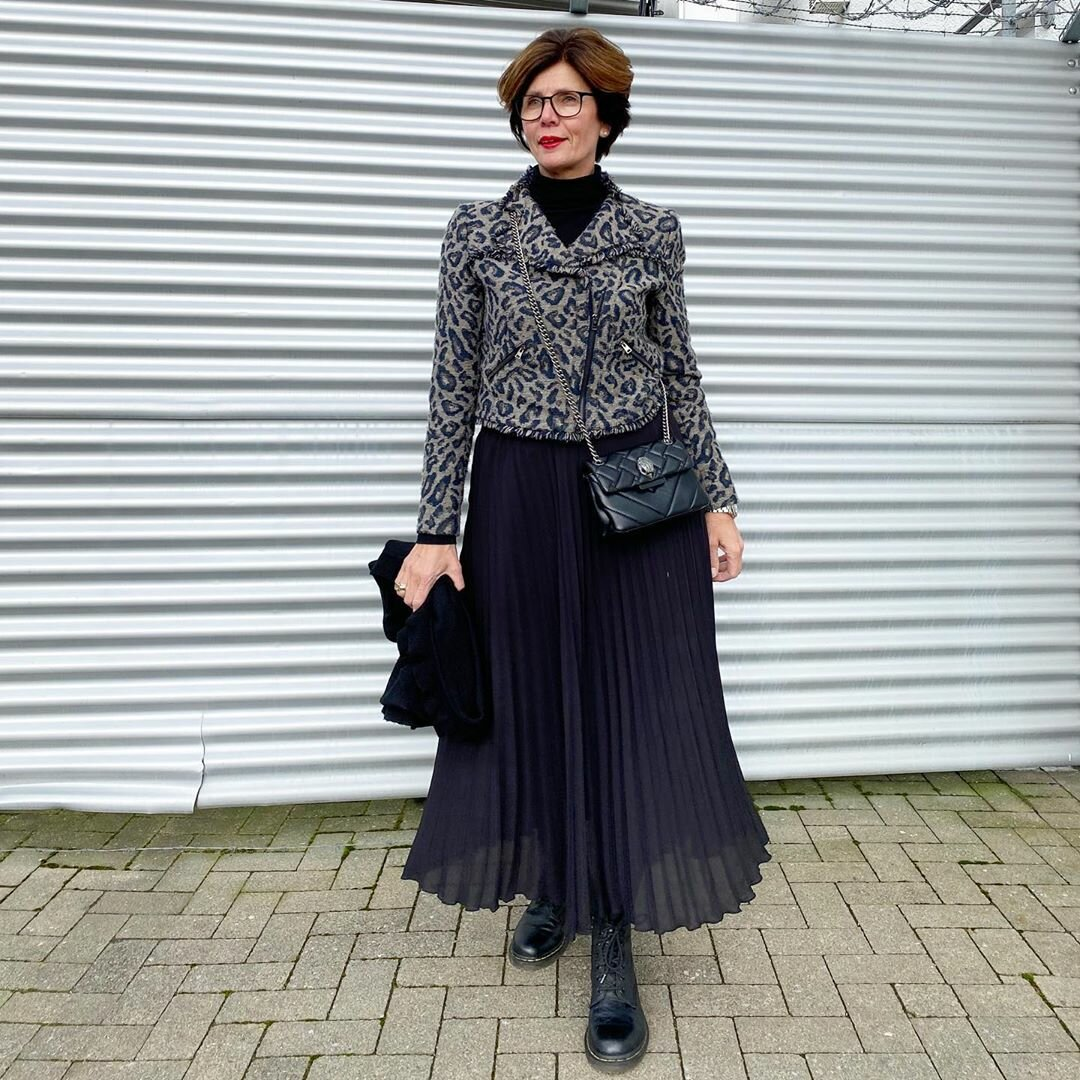 With skirts you can create romantic or casual outfits. In autumn you can wear a sweater, jacket, sweatshirt or bomber to the skirt, the image is best complemented by rough boots or sneakers.